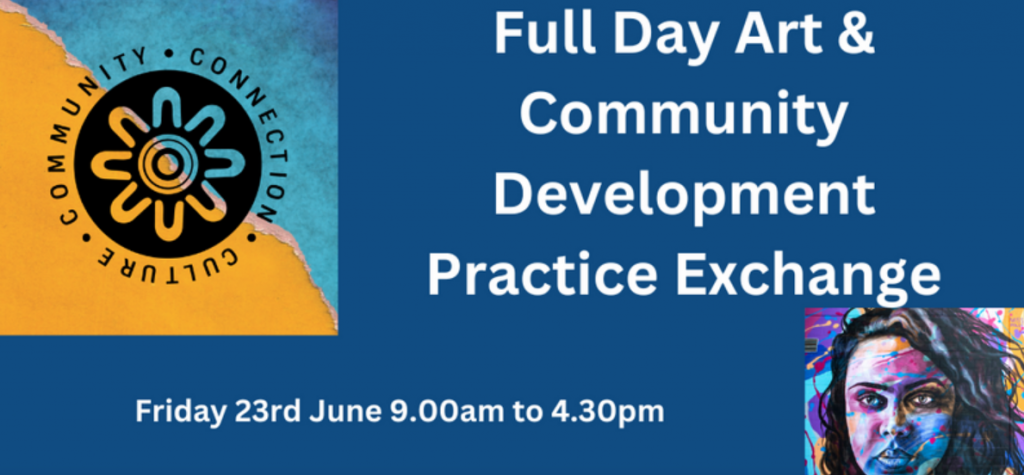 $90.00 per person plus booking fee
Our Arts and Community Development Practice Exchange in and around Darwin is an excellent opportunity to learn about the intersection of arts and community development in Northern Australia. Darwin is known for its rich cultural diversity, including Indigenous art and culture.
During the Practice Exchange, you will visit various cultural institutions and community-based organisations that are involved in promoting the arts and community development. These may include art galleries, museums, and community arts groups.
The practice exchange will include discussions led by local artists and community development practitioners who can share their experiences and expertise in using the arts to promote community engagement, social cohesion, and cultural expression. This can be a great opportunity for participants to learn new skills and strategies that they can apply to their own work in community development.
You may also have the chance to explore the city's vibrant street art scene and learn about the role that public art can play in creating vibrant and inclusive public spaces.
Overall, the Arts and Community Development Practice Exchange Tour in and around Darwin will be an inspiring and informative experience for anyone interested in using the arts as a tool for community development.
Tickets are limited so book now to avoid disappointment.
Full itinerary details will be available 14 days prior to the Practice Exchange.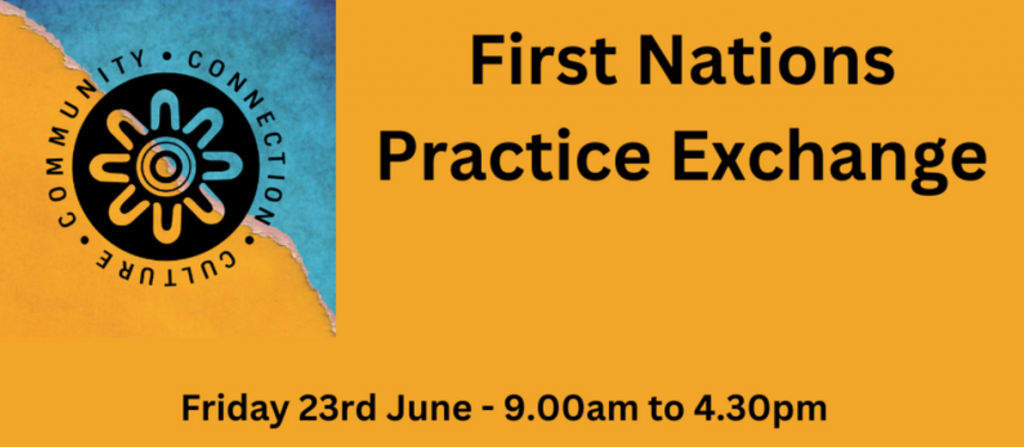 $90.00 per person plus booking fee
The First Nations Practice Exchange is a valuable opportunity to learn about local Aboriginal community development practices and initiatives. Darwin has a significant Indigenous population, and the exchange can provide insight into the unique challenges and opportunities faced by Aboriginal communities in the region.
During the practice exchange, you will visit local Aboriginal organisations and communities that are involved in community development work. These may include land councils, health services, and community-based organisations that focus on education, employment, and cultural preservation.
The practice exchange can provide you will opportunities to learn from the wisdom of local practitioners, build relationships, exchange ideas, and develop new skills.
Some possible highlights of the exchange might include visiting the Larrakia Nation Aboriginal Corporation, which represents the traditional owners of the Darwin region, and/or the Northern Land Council, which provides support to Aboriginal communities in the Top End of the Northern Territory.
$400.00 per person plus booking fee
We will meet at Cullen Bay at 7.45am ready for the Sealink Ferry.
After disembarking the ferry in the Aboriginal community of Wurrumiyanga on Bathurst Island, our Tiwi guide who will escort us to Tiwi Design Art Centre where local artists and dancers will perform a traditional Welcome to Country with a smoking ceremony and totem dances.
We will enjoy a typical Tiwi morning tea of damper and a cuppa whilst getting to know some of the Tiwi Island community members. A walking tour with our guide will take in some of the local painted buildings and the historic mission precinct where you will see the beautiful wooden Catholic church that featured in the 'Top End Wedding' movie.
Visit the Patakijiyali Museum with your guide to learn the history of the Mission days, the Tiwi Creation story, Tiwi involvement in WWII and most importantly, (to the Tiwi!), celebrated football players!
After lunch in the shade, we will visit community projects or you'll get to participate in an exclusive 'behind-the-scenes' screen printing workshop. Choose from contemporary or traditional Tiwi design to print onto a take-home t-shirt, tea towel or fabric – a wonderful souvenir of your Tiwi visit.
We will arrive back in Darwin around 6.00pm.
$900.00 per person including travel, accommodation and lunch daily.
Limited to 28 people.
Join us for 3 fascinating days touring across Kakadu and Katherine as we visit cultural sites and community projects. See the itinerary below:
*** Saturday, 24 June 2023 ***
This morning, we depart from Darwin and travel towards Kakadu National Park. We will make a short comfort stop at Fogg Dam Conservation Reserve on our way into Kakadu National Park and check into your accommodation. Visiting local community projects this morning, followed by an afternoon visit to Ubirr rock art site and enjoy the Guluyambi cultural cruise before returning to our accommodation for a well deserved rest.
Includes: – Accommodation – Guluyambi Cultural Cruise – Meals: Lunch
Stay: Anbinik Kakadu Resort
*** Sunday, 25 June 2023 ***
Today, we are going to be exploring the southern side of Kakadu National Park. We will start our morning with a visit to Nourlangie, where your guide will take you through the amazing lookout points and various art sites. (Generally, a 2 hour experience – we can shorten to just the lookouts, which will be around 45 minutes / 1 hour). After your morning walking tour, we will visit Warradjan Cultural Centre – local artists will have their arts on display and learn about the local peoples history. Lunch today will be at Cooinda Lodge, alongside Yellow Water before we depart Kakadu National Park. This evening we will stay in Katherine.
Includes: – Accommodation – Meals: Lunch
Stay: – Knotts Crossing Resort
*** Monday, 26 June 2023 ***
This morning, visit local community projects before we depart Katherine, heading north towards Darwin. We will stop at Edith Falls for a swim and explore before continuing back to Darwin.
Includes: – Meals: Lunch
Inclusions:
* Air conditioned coach travel
* Experienced professional driver guide
* Accommodation
* Meals as indicated
* Guluyambi cruise
* National park fees